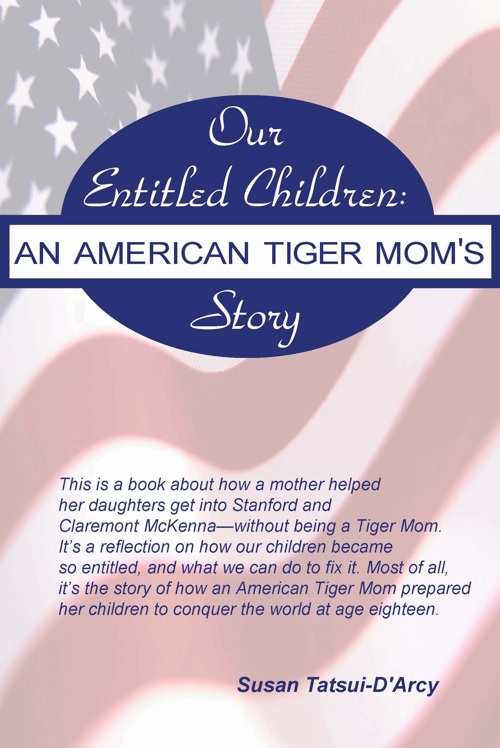 The harsh but effective methods of the Tiger Mom have dominated our national conversation on parenthood for months. However, moms who would prefer a more balanced and sensible approach to raising high-achieving kids will soon have their chance to roar back. In less than a week, Our Entitled Children: An American Tiger Mom's Story will be available on Amazon, Barnes & Noble, Kindle, iTunes, and other major paperback and ebook retailers.
As the name implies, this book tells my story – the story of an average mom's journey to provide her daughters with a stellar head start in life. In doing so, I took a very hands-on approach, even going so far as to start an academically accelerated private school just for them. Like the Chua-style Tiger Mom, I got results – Nicole is a medical student at Stanford University, and Jaclyn just landed a high-paying corporate job straight out of Claremont McKenna College. But as an American Tiger Mom, rather than berating and prodding my daughters to conform to my vision of their futures, I reserved my ferocious energy for my efforts to provide them with opportunities to grow and excel on their own terms. Whether it was getting them a $35,000 grant to study hydrogen fuel cell technology, or converting our garage into a studio to support their passion for dance, I did my very best to enrich their lives and help them grow into complete individuals. I hope my book can help other moms do the same.
If you'd like to learn more about the book, please visit www.americantigermom.com.